If you want to get started with Smite on Challengermode, you've come to the right place!
By navigating via the Add Game sub-menu, you should have been able to navigate to the Overview page for Smite. You can also find the page here.
To get started with connecting your Smite game account, locate the Add Game Account button located just underneath the game title, Smite.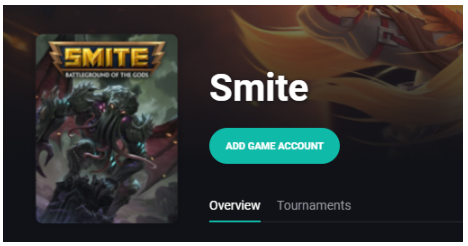 Find Account Name
By clicking the Add Game Account button, a new window will appear in which you will be requested to enter your Smite Account Name.
You can find your Smite Account Name by starting up Smite, the Account Name is then located in the upper right.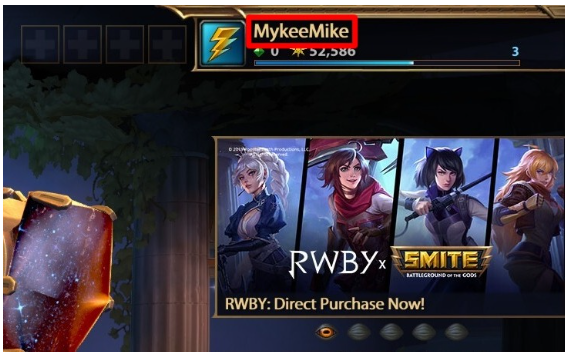 Enter your account name and click Find to continue.
Verify Account
Your next step is to verify your game account, you will be given a verification code which needs to be assigned as a personal status message in-game.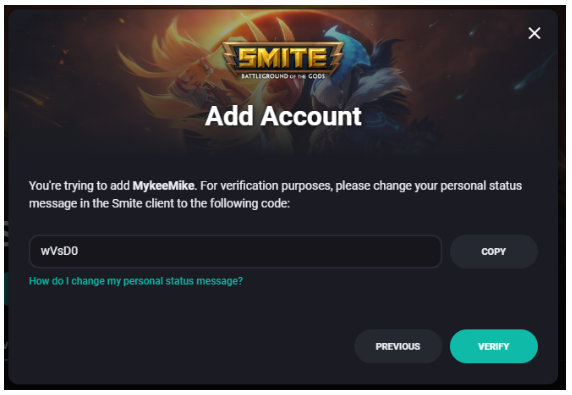 Change personal status message
To add a personal status message in-game, please navigate to the Friends List located in the bottom right.

As the Friends List appears, click the Status button located on the right side of the newly appeared window.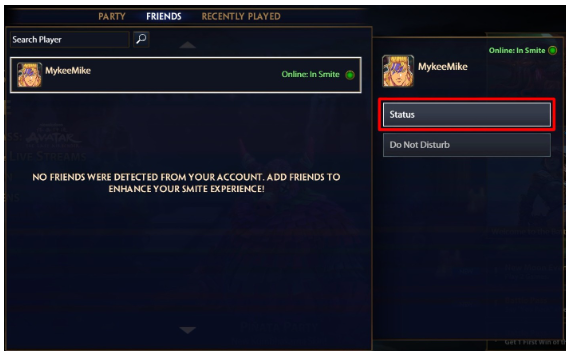 Enter the verification code that you've been given on Challengermode and update it as your Status Message.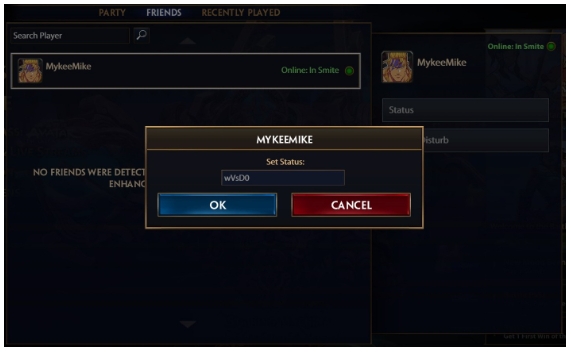 Click OK, then navigate back to Challengermode and click the Verify button.
Smite game account successfully connected
You will get a notification in the upper right if you succeed in connecting your Smite game account, you should now also see the name of your Smite account located at the same location as where the Add Game Account button previously was located.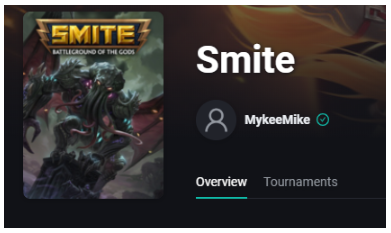 Your Smite Game Account has now been connected to your Challengermode Account!
---
Running into other issues, or do you have additional questions? Feel free to chat with us by clicking (?) on Challengermode.