This article will explain all the steps to participate in a Free Fire tournament at Challengermode.
If you are new to Challengermode, you are likely to have questions about how to enter a Free Fire tournament on the platform.
This guide covers everything you need to know about adding your Free Fire account, registering for the tournament and confirming your participation.
Enter the Free Fire page and select "Add Game".
It is important that your Free Fire account name on the website exactly matches your current in-game name.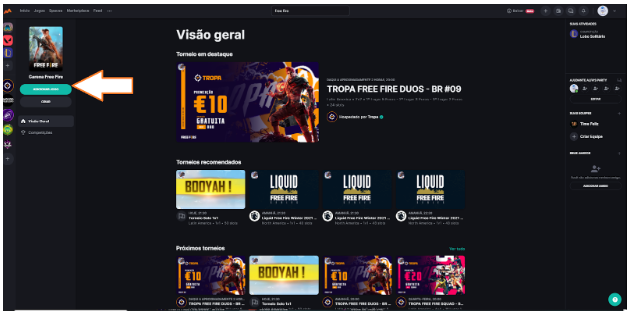 After clicking "Add game", the following field will appear for you:
! NOTE: If you change your name in the game, it is important that you update your nick on the site.
Find a tournament
After adding your Free Fire account, you can search for upcoming tournaments in the "Competitions" or "Upcoming Tournaments" tab.
In the example in the image below, the Troop tournament has been chosen.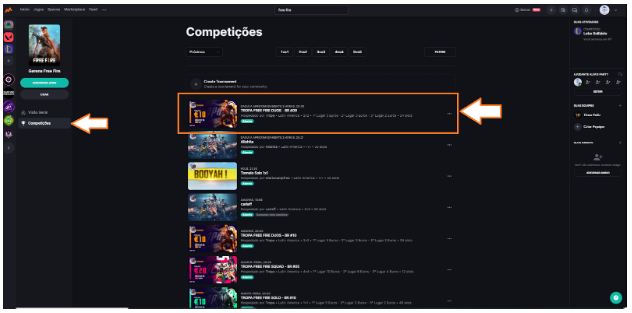 Registering for a tournament
In the right corner of the tournament page, just click on "Join the competition".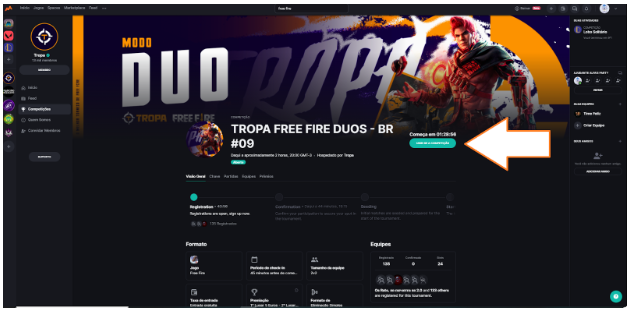 Confirm participation
After registering for the tournament, you will need to confirm your participation to guarantee your spot. You will not be able to participate in tournaments if you miss the confirmation period on the site.
It is important that you follow the tournament page, which always contains information about the confirmation period.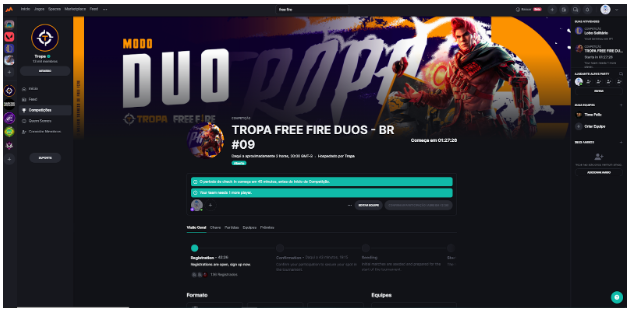 GOOD LUCK IN YOUR FIRST TOURNAMENT!