Lobby creation mode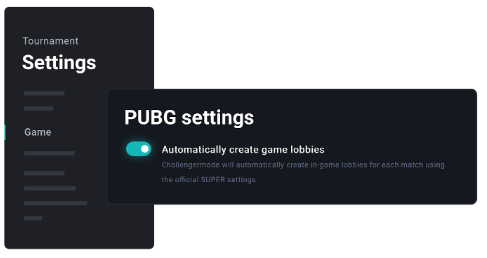 You have a choice to select if you want the lobby to be created automatically by the platform or if you would rather set it up manually and host the lobby yourself. You can toggle this option on or off.
Map Order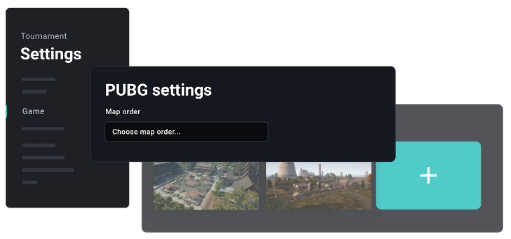 You have full control over the map order. Select preferred maps from the list and lobbies will be automatically created with the correct map. You can have different variations, for example, Erangel - Erangel - Miramar.
In a Bo3 - this would create 3 lobbies, one for each map.
If you have the above-mentioned map order in your tournament, and a Bo6 lobby, the order would be Erangel - Erangel - Miramar - Erangel - Erangel - Miramar, meaning it repeats after going through the list once.
Position scoring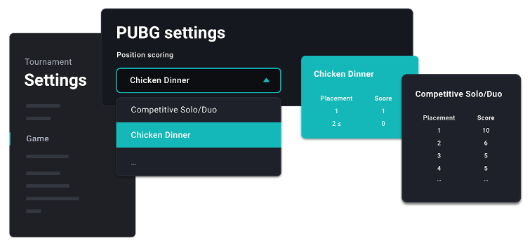 Breakdown of different position scoring can be found by clicking the button below.
---
Running into other issues, or do you have additional questions? Feel free to chat with us by clicking (?) on Challengermode.