Report Results
After playing a match that has Player Reporting enabled, both teams need to go back to the Challengermode on-site lobby.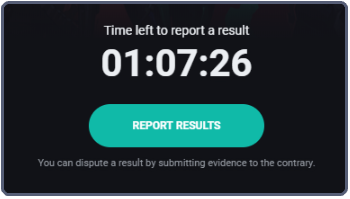 The lobby has now entered a new state - the report result state.
This means that the Play button has been replaced by the Report Results button.
When you click the Report Results button a new window will appear.
In this window, you can enter the the points of each team if applicable, or simply select the winner - as well as attach a screenshot as evidence of the final results of your game.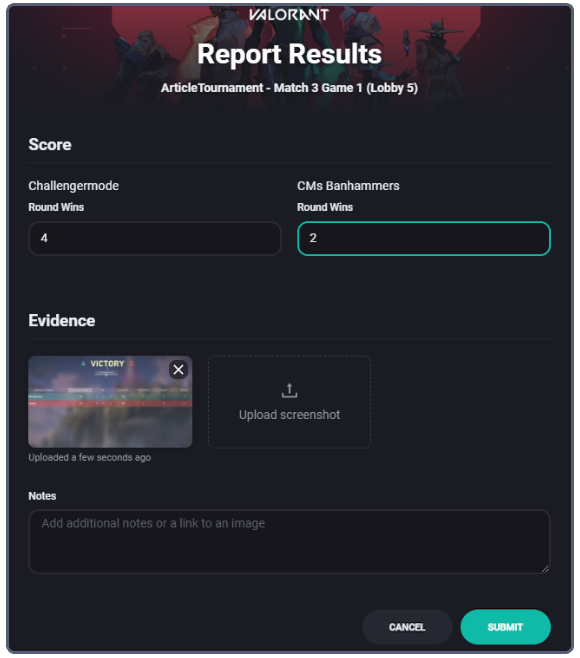 ❗Note: Once a team reports a result, a timer starts counting down. If the other team does not report any result during that period, the first reported result will be automatically approved when the timer expires.
You can report results without uploading evidence, but it is strongly recommended as an Admin will be available to confirm your results if there is evidence. A dispute between two teams can swiftly be resolved if there is evidence.
Any player from the team can report the results. If both teams report the same results, the winner will be automatically declared.
If there is a dispute, please contact the tournament admins.

Good luck and have fun!
---
Having issues or do you have additional questions? Feel free to chat with us by clicking (?) on Challengermode.