LFG, LFT, etc? If you're new to Challengermode and are Looking For a Team or want to create a team but don't have any teammates, here's how to get started!
Join the Team Finder
Each game has a Team Finder specific for that game, you can navigate to a game specific team finder by clicking the game name, in this case, League of Legends, in the "Your games" menu located on the upper left side.
From the League of Legends overview page, you will find a tab that says Team Finder. Clicking on it, you will be re-directed to the League of Legends Team Finder.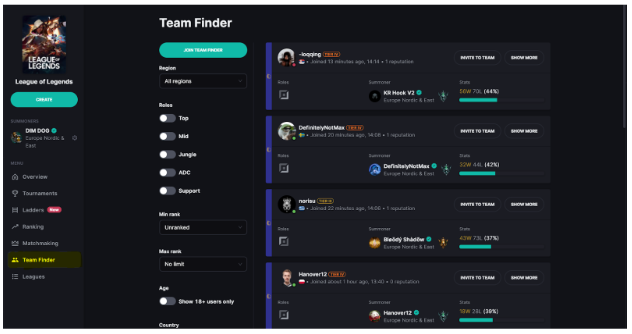 ❗️Note: You need to have a game account linked in order to join Team Finder.
Create your own post
To create your own post, join the Team Finder by clicking the Join Team Finder button as shown in the example image below.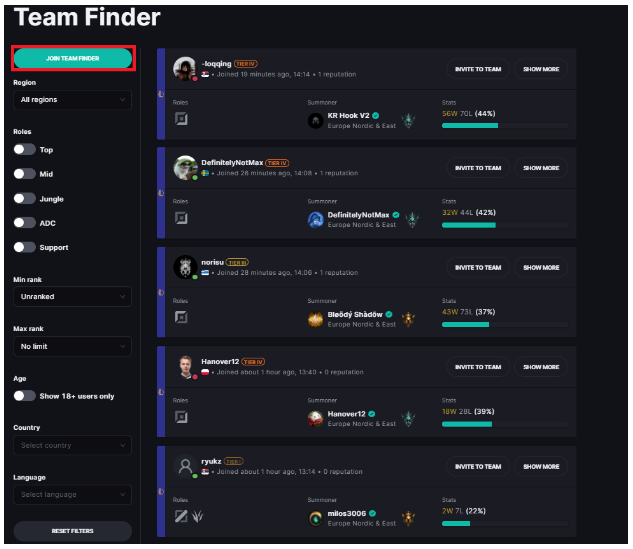 You will then get to choose your game account, choose a position and add a comment, below is an example of how a complete Team Finder post might look like.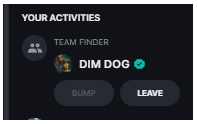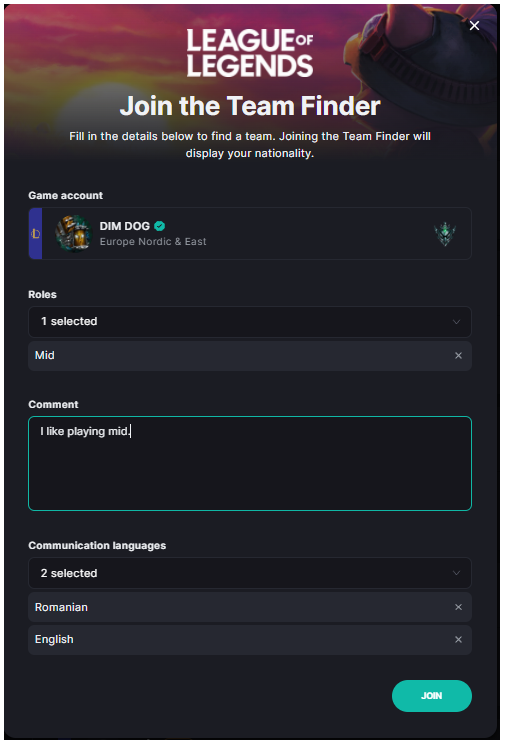 Once added, your post in the Team Finder will show up for everyone else and you will see a new activity in the top right, showing that you are in the team finder:
Tip: Every 30 minutes you are allowed to "bump" your post putting you back at the top so that your post remains visible.
❗️Note: Please note that when you are in the Team Finder, you can't remove any connected game account.
To increase your chances of finding a team, make sure to write a good introduction and explain what it is you are looking for!
"Hey! Platinum support main that rocks the Rift with Karma and Morgana. Looking for a team to take part in the Sunday Brawl tournament. Hope to form a long term team of players and play regularly in the weekly tournaments. Can chat in English but don't mind playing with people from other countries. PM or friend me!"
Tip: People often use the abbreviations LFG or LFT, meaning "looking for team" or "looking for group".
---
Running into other issues, or do you have additional questions? Feel free to chat with us by clicking (?) on Challengermode.