If you are new to Challengermode you might have questions about joining and participating in your first tournament. We will do our best to answer your questions right here and provide you with a guide on how to start competing on Challengermode.
Video tutorial
This video shows you how to join a tournament on Challengermode, step-by-step.
If you'd rather have a written description, please continue reading and you'll find further instructions below!
Connect your Game Account
First of all, before trying to join and particpate in a Tournament, you are required to Connect your Game Account.
Read this article to find out how to add a game account
(This is just to know which Account you will be participating with. No Passwords or other credentials will be shared with Challengermode.)
Find Your Game!
Locate and enter the game you'd like to play on Challengermode. You can find all available games on the games page - located in the upper left corner.

Note: This guide goes through the basics on joining a Tournament and it is the same for all games.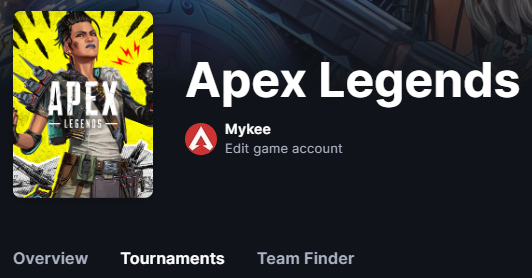 Navigate to Tournaments
On the Game-page you will be able to find all features available for that particular game. Now when we would like to play a tournament, we click on Tournaments as shown on the picture below.
Select Tournament
Once we have been directed to the Tournaments Page we can now view all available Tournaments for us. Let's chose the "Prepared and Ready" Tournament!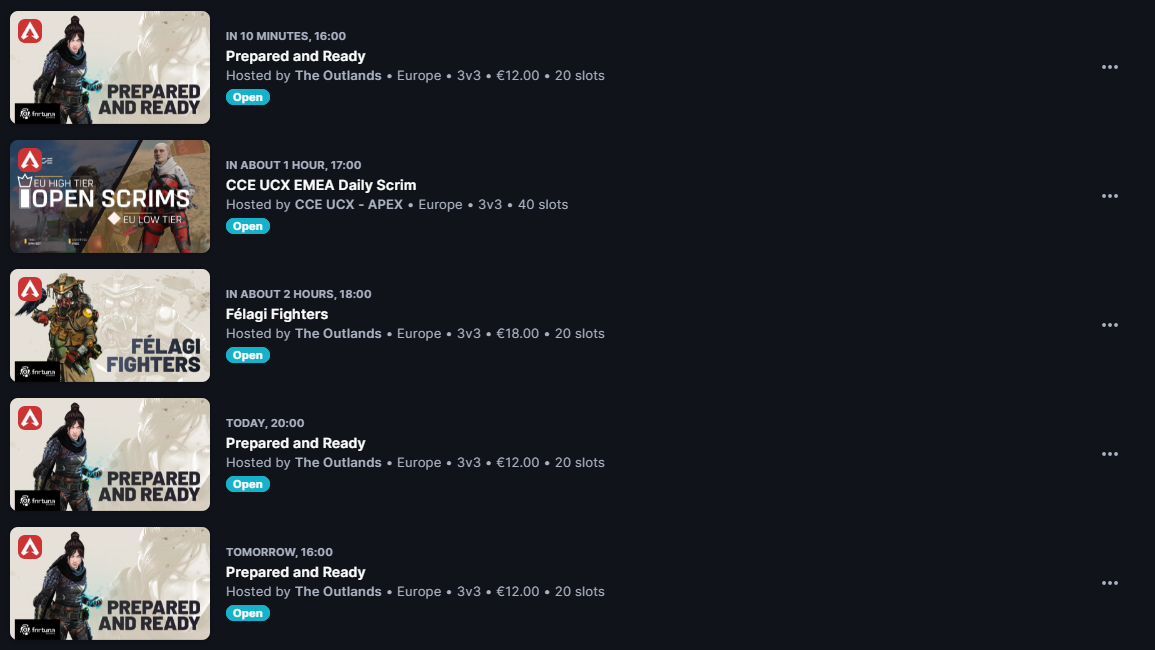 Click on Join Tournament
To join the Tournament, easily just click on "Join Tournament".

How to join 5v5 Tournaments with friends (premade free agent/team)
To join a Tournament with a Squad, Team or Party, simple click on "Join Tournament" and choose the appropriate option for you.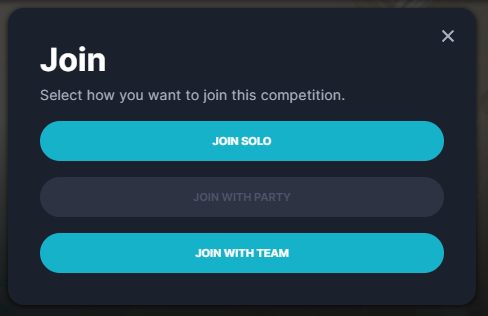 Solo
If you choose to join as a Solo Player, you will be able to sign up with the Match Me system.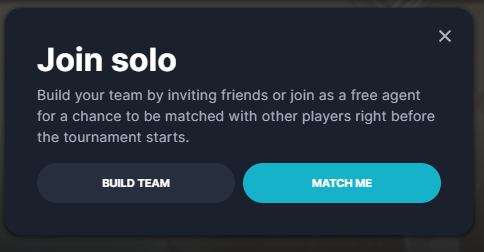 This system will match you together with other solo or incomplete players who also sign up with the Free Agent system.
Team
If you chose "Team", you will receive a window allowing you to chose what Team you would like to enter with. To chose your Teammates, simply click on the button next to their name.
After clicking on the button next to their name, your teammate will now show up in your Line-Up.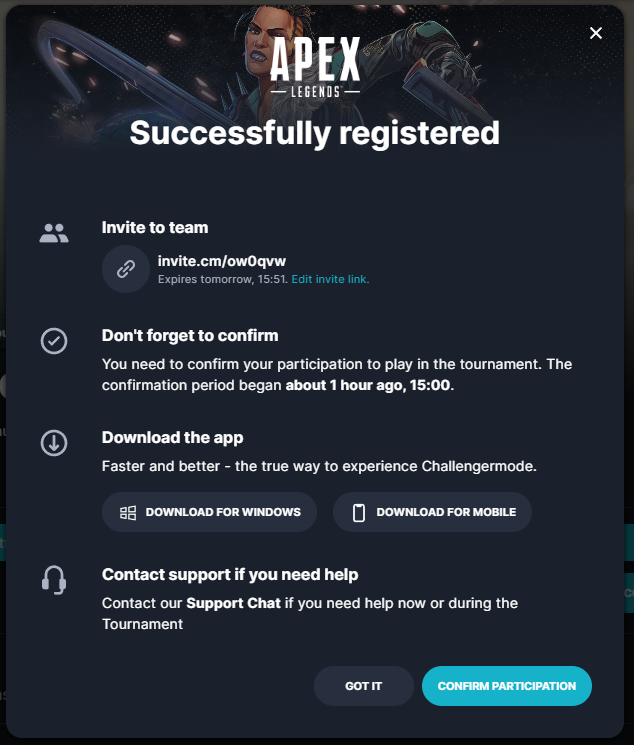 Check-in Timer
When you signed up for a Tournament, you will have to confirm your participation before y
ou will be actually "seeded" into the Tournament. This means that you have to revisit the Tournament-Page 10-60 minutes prior to the Tournament starting to verify that you will take part.
You do that by clicking on the button shown in the picture below.
If you don't confirm right away, you will still be able to Confirm Participation on the tournament page - right where the Join Tournament button was located previously.

Tournament Starts
When you have successfully Checked In you can now return to the main-page and wait for your first game to start.
You will also be able to see the status of the tournament you have signed up for in your activities window on your right-side bar.
There you will also receive a notification once you have a Match ready.
GLHF in your first Tournament!
---
Running into other issues, or do you have additional questions? Feel free to chat with us by clicking (?) on Challengermode.