Welcome to Challengermode!
We'll go through the process of signing up to Challengermode, after you've done this you'll have access to the Challengermode arena where you can find daily tournaments, national leagues and communities run by your favourite teams and organisations!
Video tutorial
This video shows you how to sign up to Challengermode, step-by-step.
If you'd rather have a written description, please continue reading and you'll find further instructions below!
Challengermode landing page
When you arrive at https://www.challengermode.com for the first time, this will be the first thing you see.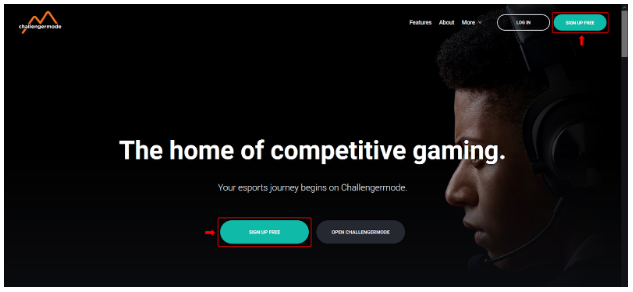 To sign up, you can click either of the two Sign Up Free buttons.
If you have been to Challengermode recently, you will be presented with a different landing page - rest assured however, the Sign Up Free button will always be located in the upper right corner as long as you are not logged into a Challengermode Account.
To get started, click Sign Up Free.
Sign Up
To continue with the sign up process, you need to fill out the fields presented in the pop-up, example image below.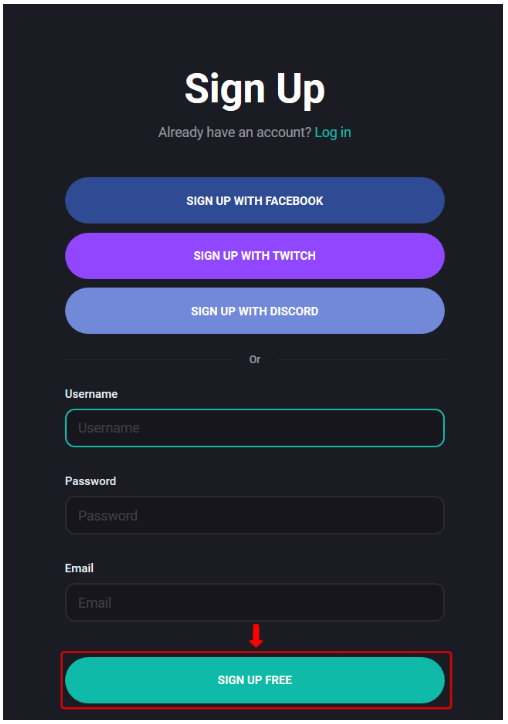 Fill in your desired Username, Password and the Email address you use and would like to sign up with.
Do note - you must have access to this Email address as we'll send out a Verification Email after signing up, you need to verify your account to gain access to all features Challengermode offers.
After typing in the requested information, you can go ahead and click Sign Up Free at the bottom of the window.
Verify Account
After Signing Up, you will be re-directed into Challengermode, you will be logged in to your new account. From there, click on the highlighted "Verify account" located in the upper right corner.
An email was sent out to the address with which you Signed Up within the previous step, in this email you will be able to verify your account.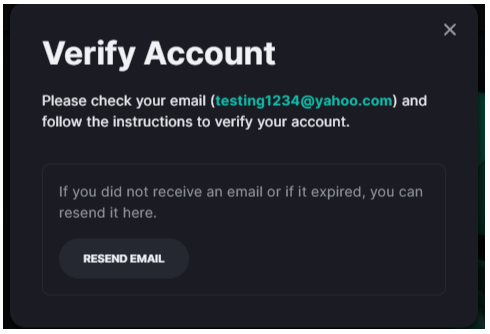 Please log in to your email and verify your account.
You are now a part of Challengermode - Welcome!
---
Running into other issues, or do you have additional questions? Feel free to chat with us by clicking (?) on Challengermode.